Pharma Tech Outlook Names LinkChem as Top 10 CDMOs in APAC 2022
2022-11-01
Recently, LinkChem is proud to announce that the highly regarded global pharmaceutical publication "Pharma Tech Outlook" named LinkChem among the Top 10 CDMOs in Asia and the Pacific. The award aims to recognize developing CDMO companies in the Asia-Pacific region of the pharmaceutical industry. LinkChem was honored to receive recognition from "Pharma Tech Outlook" and international industry experts. This is another privilege after Pharma Tech Outlook named us one of "TOP 10 CROs IN APAC 2022".
As a global pharmaceutical CRO and CDMO service provider, LinkChem focuses on small molecule pharmaceutical chemical synthesis, providing complete research, manufacturing, and outsourcing chemistry services to worldwide partners. With professionalization, scale superiority, and platform advantages, LinkChem offers R&D and manufacturing services for APIs and pharmaceutical intermediates for multinational pharmaceutical cooperations, and domestic and overseas innovative drug companies, and strive to contribute to the acceleration of innovative drug research and development both at home and abroad and the reduction of the R&D and production expenses of innovative drug intermediates and APIs. LinkChem will continue to take the research, development, and industrialization as the company's overall and long-term development strategy, aimed at actively contributing to the cause of life, health, and green energy innovation.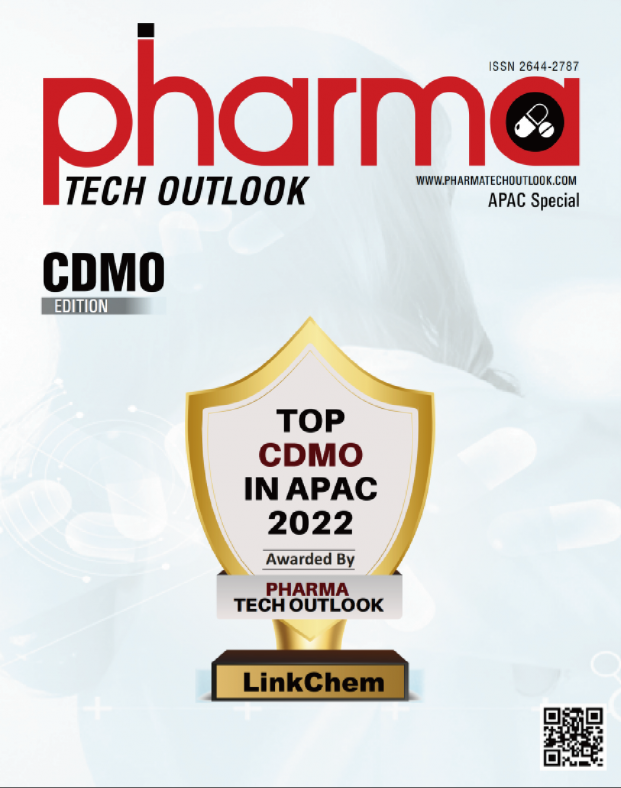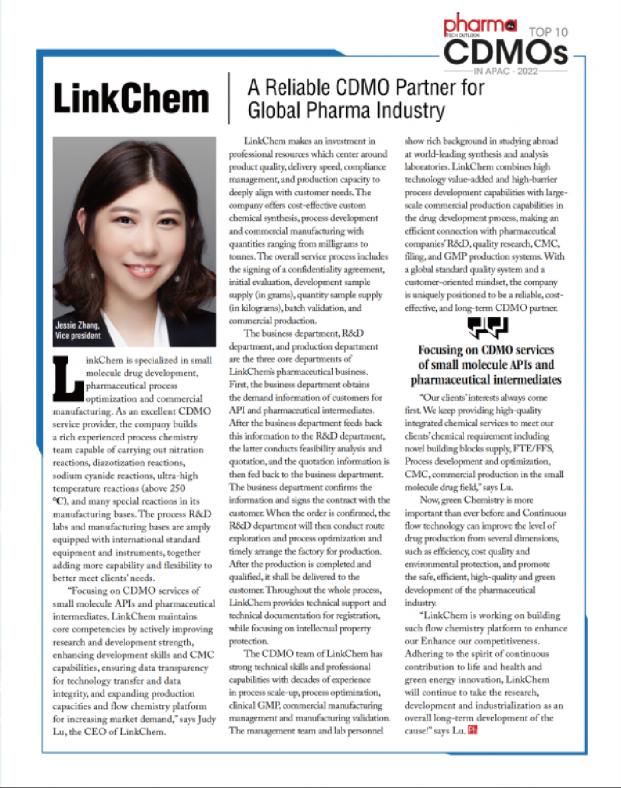 https://www.pharmatechoutlook.com/linkchem
Pharma Tech Outlook is a leading monthly publication that provides a knowledge network for scaling pharma technology transformation and brings forth real-world solutions, news, and product trends in the pharmaceutical industry. The magazine has contributors from the most established organizations and reaches over 76,000 subscribers in the Asia-Pacific region.
---