The year 2022 has passed, and we have joined hands for another year. We would like to sincerely thank all friends who have supported and trusted LinkChem. Let us look back and see our footprints of the year!
Ride the wind and waves to forge ahead, concentrate on planning a new chapter! Our company's development is accelerating this year.
1. A New, Comprehensive Update of the R & D System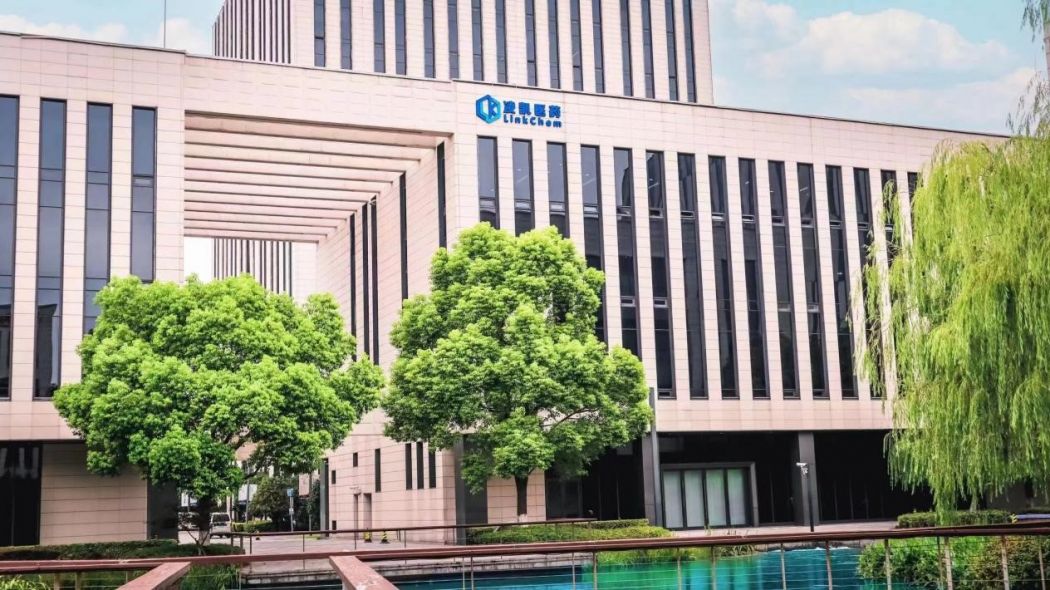 In August, 2022, LinkChem's new CDMO R & D building (A2, No. 2555 Xiupu Road) was successfully put into use. The R&D building has research lab, pilot lab and innovative drug Kilo Lab, which can provide customers with a variety of services such as advanced pharmaceutical intermediates, high value-added APIs, new materials and CMC for customers. The commissioning of the new R&D building would speed up the development of innovative drugs from the clinical stage to the commercialization stage, marking a significant increase in LinkChem's ability to serve customers and be able to provide them with higher quality products and services.
2. Innovative Analysis and Testing Platform, Empowering CDMO Services
LinkChem Analysis and Testing Service Platform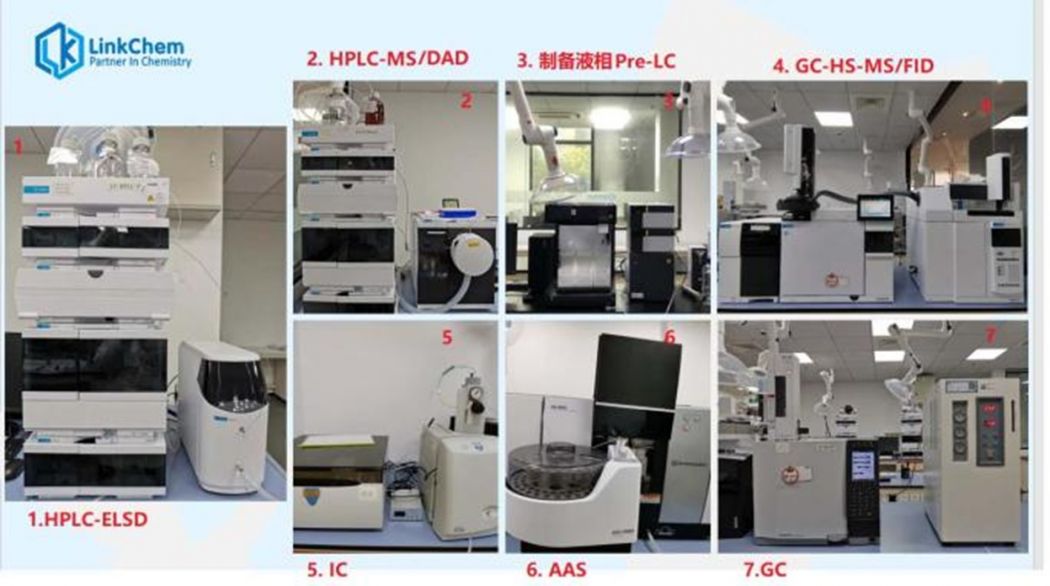 Starting from 2022, all projects have been with accurate, efficient and safe testing services to our customers using our self-developed analytical testing service platform. LinkChem has various advanced testing instruments and a professional analysis and testing team, our current instruments cover Agilent, Shimadzu, Thermo Fisher, Metter Toledo and Discovery, etc.
At present, the company's main instruments include high performance liquid chromatography, liquid phase preparation, gas chromatography, liquid chromatography mass spectrometry, gas chromatography mass spectrometry, gas phase headspace, polarimeter, atomic absorption spectroscopy, potentiometric titrator, moisture titrator, micro melting point apparatus, TGA thermogravimetric analyzer and DSC differential scanning calorimeter, etc., which can meet the detection needs in various fields such as biology, chemical industry, pharmaceutical research and environment.
3. Excellent Quality Research and Development, Declaration of Intermediate Preparation Patent
Intermediate Preparation Patent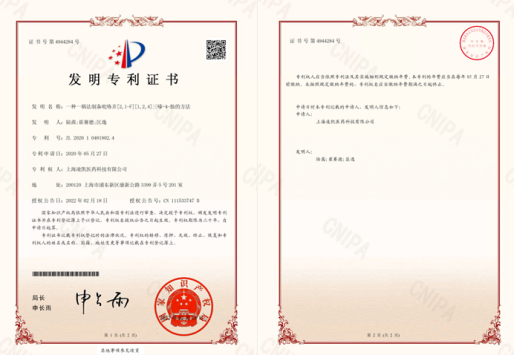 On February 18, 2022, LinkChem declared the patent for the preparation of key intermediates of Remdesivir - "A one-pot method for the preparation of pyrrolo[2,1-F][1,2,4]triazin-4-amine" (Figure 1, Patent No. ZL 2020104818024), that was successfully authorized by China National Intellectual Property Administration.
4. Creation of a New Drug Ecosystem, the 1st New Drug (he Bund) Founders Salon· Shanghai Station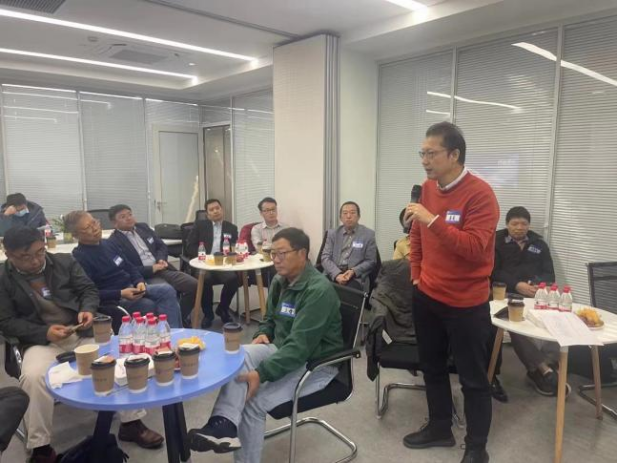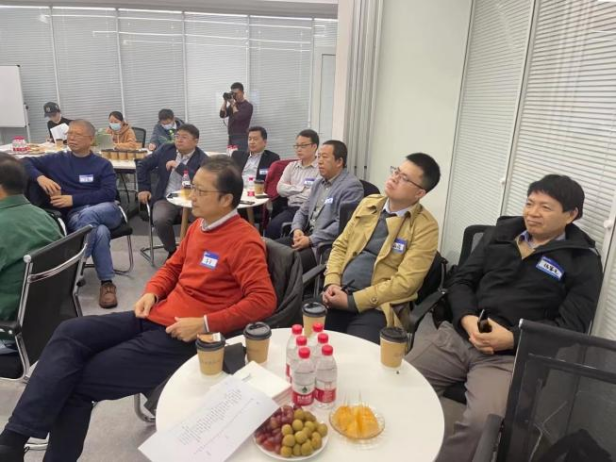 Co-hosted by LinkChem and Pharnex, the forum focused on the academic frontier progress of new drugs in China, and deeply explored and shared the differentiated development strategies of new drugs in 2022. A total of nearly 30 executives from various innovative drug companies participated in the summit.
5. Winning the Capital Recognition, Completion of the Series B Financing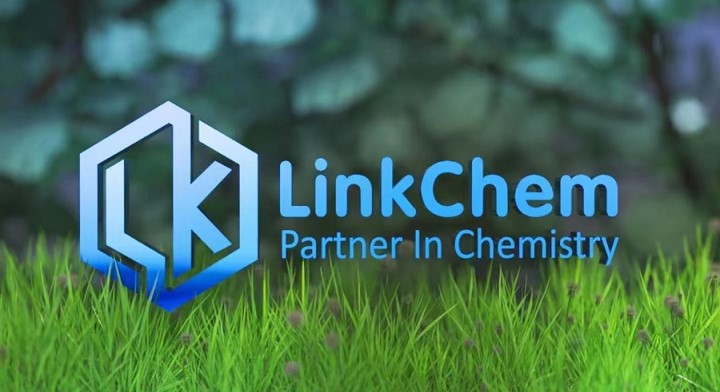 On September 29, 2022, LinkChem completed the series B funding, with a total amount of CNY 200 million. This round of financing was funded by Hainan Huasun Xingrui Pharmaceutical Technology Co., Ltd. (hereinafter referred to as " Huasun Xingrui"), a wholly-owned subsidiary of Chengdu Huasun Technology Group Inc., LTD. (hereinafter referred to as " Huasun Technology"). It invested with its own capital up to CNY 200,000,000 in LinkChem Co., Ltd. (hereinafter referred to as "LinkChem" or "the Subject Company") at a valuation of CNY 3.5 billion. After completing the funding, Huasun Technology would hold 5.7143% of the shares of LinkChem through Huasun Xingrui.
This would further promote the industrial development base of LinkChem in the pharmaceutical R&D and manufacturing services (CRO, CDMO) industry, accelerating the construction and operation of the commercial production bases, and speeding up the improvement of the small molecule CDMO platform.
6. Receiving Industry Recognition, Winning Various Awards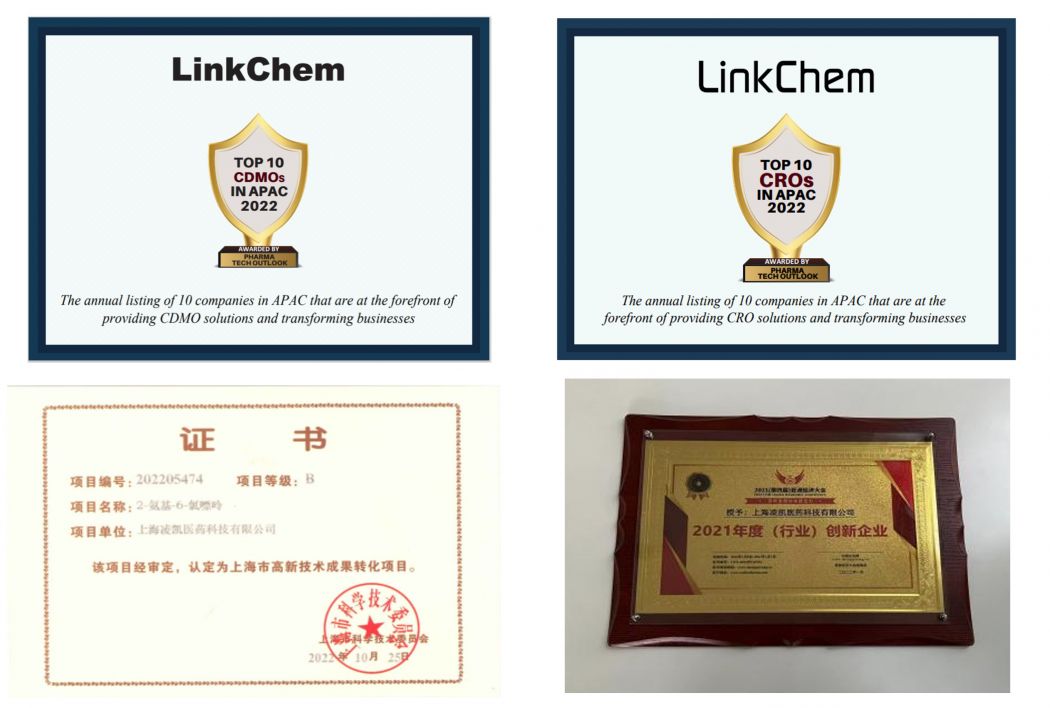 7. Expanding New Business, Continuous Flow platform & Chemany Research Reagent Platform
Continuous Flow Platform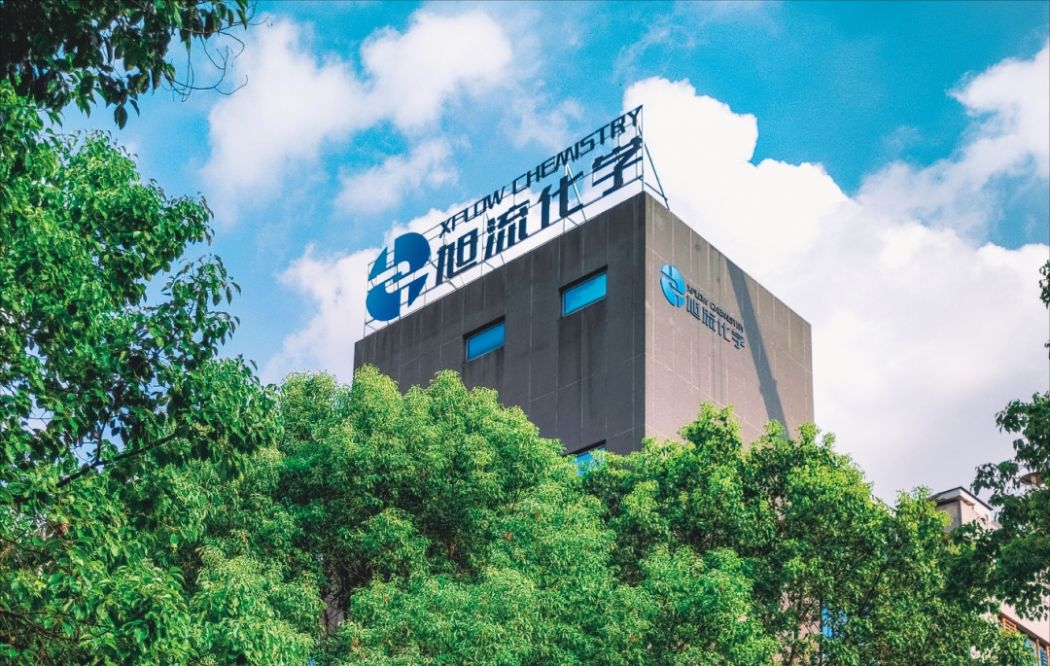 Shanghai XFlow Chemistry is a company specializing in flow chemical process development and new catalyst application research. The company is located in Building 5, No. 3399 Kangxin Highway, Pudong New Area, Shanghai, China. It has a 1600 square meter R&D centre in Shanghai with 35 employees. The state-of-the-art laboratories are well-equipped with CSTR, PFR, micro-channel reactor, continuous air oxidation reactor, continuous Grignard reactor, fixed bed reactor, trickle bed reactor, tube in tube gas-liquid reactor, continuous photo reactor and other flow chemical reactor devices. A 5000 square meter pilot plant in Jiangxi Province is also under construction.
XFlow has process development/reactor design/process simulation/engineering/process safety/analysis support departments. The company has gained experience in continuous process development for the following reactions. XFlow has implemented multi-step continuous processes for different products, supporting the upgrading and transformation of the traditional batch reactor process to continuous flow technology, and helping customers develop new catalyst processes, which has achieved good social and economic effects.
Chemany Research Reagent Platform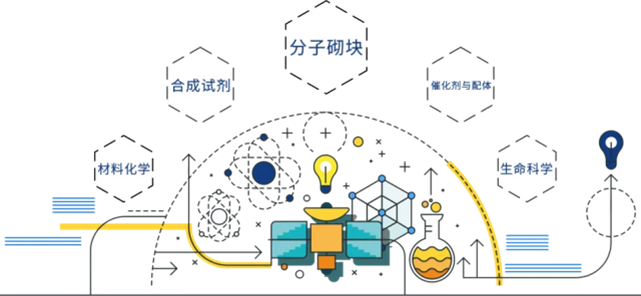 On October 10, 2022, Chemany Research Reagent Platform (www.chemany.com) was officially launched, the new research reagent brand - Chemany, officially entered the field of scientific research reagents!
Chemany is a reagent brand of Linkfull Laboratories Co., Ltd.. Relying on over 10 years of accumulated experience in pharmaceutical R&D, a professional R&D team, the industry-renowned independent R&D capability, and the production capacity support of large-scale production base, Chemany reagents can satisfy customers' needs from mg level to kg level, and even commercial production, as well as meet customers' needs from spot supply to customized service.
Chemany's reagents contain five products series: molecular building blocks, synthetic reagents, catalysts and ligands, life science, material science, based on Chemany research reagent platform: www.chemany.com, for placing online orders conveniently and fast, and empowering scientific research.
8. Focusing on the Frontier, Creating the Future Together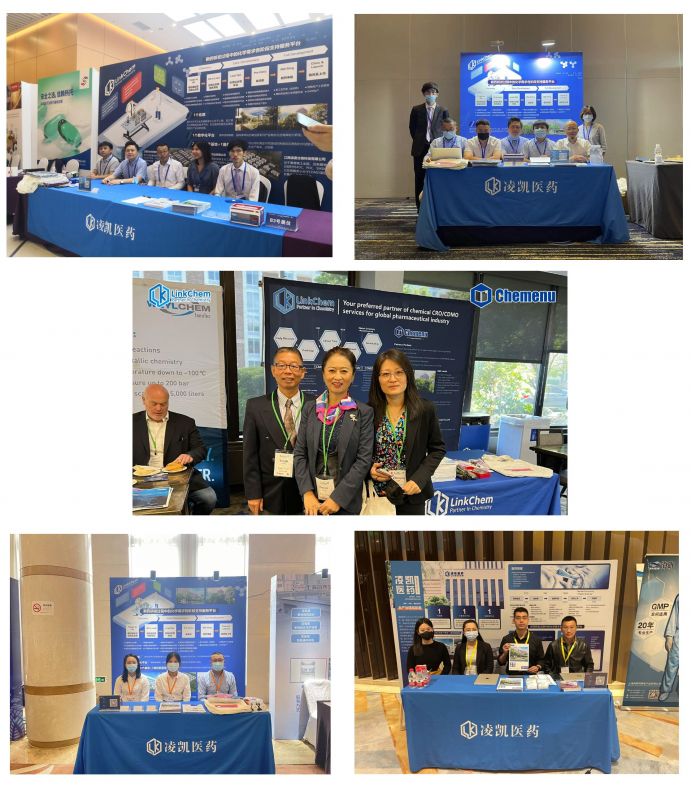 In 2022, LinkChem participated in over 10 global industry conferences and delivered keynote speeches at some events.
In 2022, LinkChem actively participated in online and offline exhibition/ conferences and gave keynote speeches, which can be found in Shanghai, Hangzhou, Nanjing, Suzhou, Tianjin, New Jersey (USA).
———————— 2022 Summary ————————
Let us look back and see our footprints of the year! Looking back at 2022, LinkChem focused on total synthesis technology and flow chemistry technology, achieving rapid development in R&D capability, complementary industrialization base and international quality management system.
Looking forward to 2023, let us stride forward together and set sail again. On the new road of challenges, bearing our vision and mission in mind, we adhere to the core values of "science, rigor, innovation, and cooperation". Keeping pace with the times, we will continue to climb, make breakthroughs with innovative spirit, promoting the vigorous development of China's pharmaceutical industry with the energy of "LinkChem"!
———————— 2022 Summary ————————